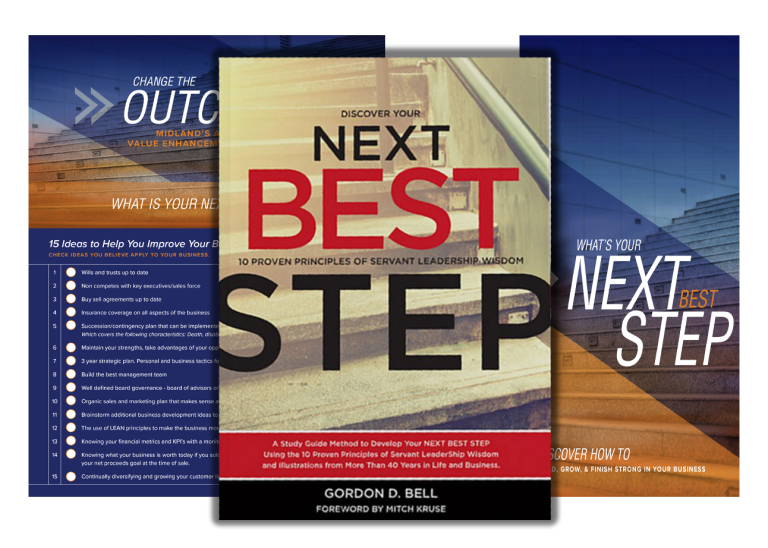 Are you ready to discover your next best step?
Discover Your Next Best Step: 10 Proven Principles of Servant Leadership Wisdom is a wonderful resource for church leadership training events and small group studies.
Throughout the book, you will find 30 breakouts called Life Lessons/Points to Ponder containing 100 questions to challenge you to take your Next Best Step. Here, members of your group can share personal anecdotes and engage in lively discussion.
In addition, a Study Guide for group leaders is included at the end of the book. Special bulk pricing is available.
In addition to the book, you will also benefit from a helpful checklist '15 Ways to Help Improve Your Business', as well as a brochure that outlines the processes in Midland's Advanced Value Enhancement Solutions.
Yes, send me a complimentary copy!